We are using cookies to give you the best experience on our site. Cookies are files stored in your browser and are used by most websites to help personalize your web experience. By using this site, you agree to our Terms of use, Privacy Policy and Use of Cookies for performance, functionality and advertising.
Confirmation

PATENT M463575 D182805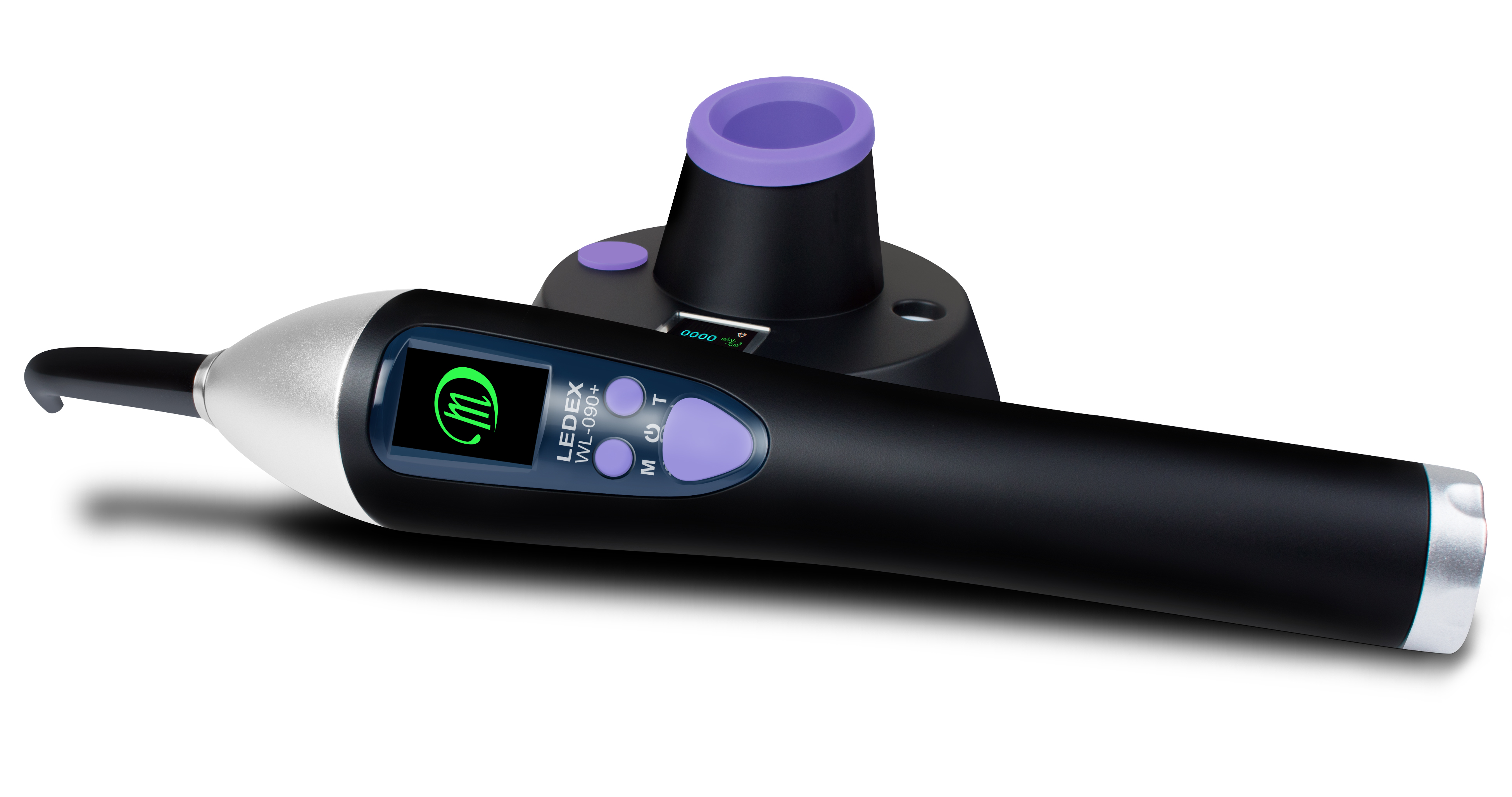 ---
Broadband LEDs wavelength
Broadban LEDs wavelength enable the applications of different cases, including restorative, orthodontic, dental cement, porcelain veneer, and caries/plauqe inspection.

---
8 Powerful Extensive Modes:
LOW: Tooth and composite resin
RAMP: Wide area of composite resin, avoid shrinkage
STANDARD: Most cases
HIGH: For orthodontic or pediatric dentistry
FAST ORTHO: Band materials
TURBO: Dental cement, porcelain veneer, fiber post
PLAQUE INSPECT: Ideal for dental plaque inspect. The location of plaque or tartar will be changed to red of fluorescence.
CARIES INSPECT: Ideal for caries inspect. The location of caries which has caries bacteria will be changed to red of fluorescence. If you see the dark spot, it also is caries.
---
Caries and Plaque Inspection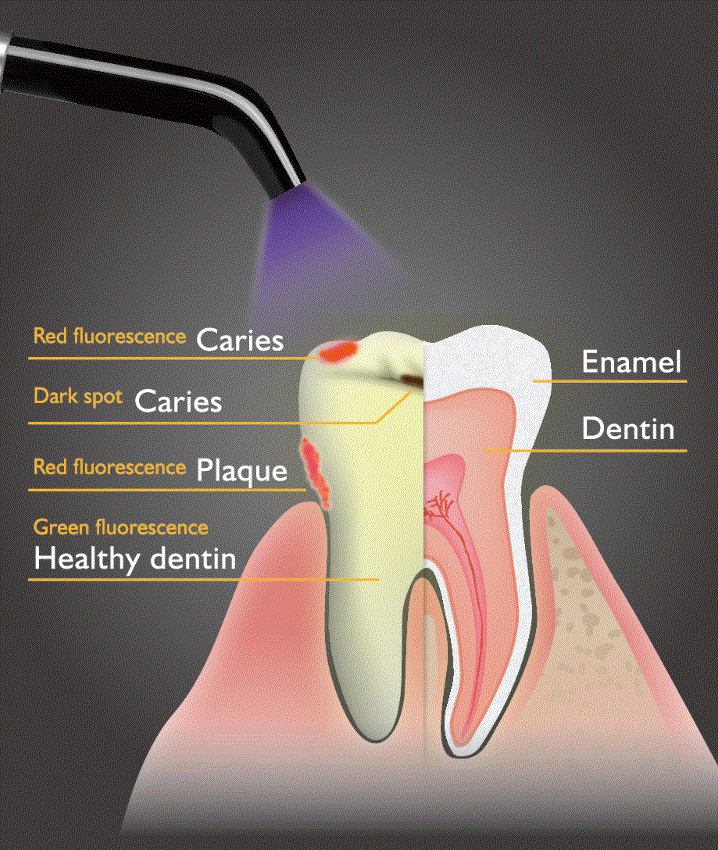 In practical:

---
Built-in Radiometer
OLED display and sensor on the cradle, it becomes easily to check the light intensity in seconds.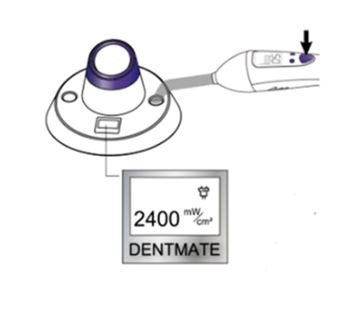 ---
Specification
Type of Information

Specifications

Dental curing light

Medical equipment

Device name

LEDEXTM

Model number

WL-090+

Power supply

Input: AC100~240 V, 50-60 Hz
Output: DC 5 V/2 A

Battery

3.6 V, 3350 mAh, type: Li-ion

Light source

10 W LED

The range of wavelength

390 ~ 480 nm, peak: 405, 460 nm

Radiant intensity

Up to 2400 mW/cm² (± 10%)

Hand piece dimensions

Ø38 (max.) x L190 mm

Hand piece weight

180 g (with battery & light guide rod)

Light Guide Rod

Ø11>8mm & Ø11>5 mm optical fiber (Sterilizable in autoclave)
BACK
COPYRIGHT © 2019 DENTMATE. ALL RIGHTS RESERVED.
top