We are using cookies to give you the best experience on our site. Cookies are files stored in your browser and are used by most websites to help personalize your web experience. By using this site, you agree to our Terms of use, Privacy Policy and Use of Cookies for performance, functionality and advertising.
Confirmation
LED Light Curing Machine (Top and Bottom light)
PATENT M604671
New Breakthrough!
720

o

Full Light Curing Avaliable
Welcome to new era of 3D-printing post-curing!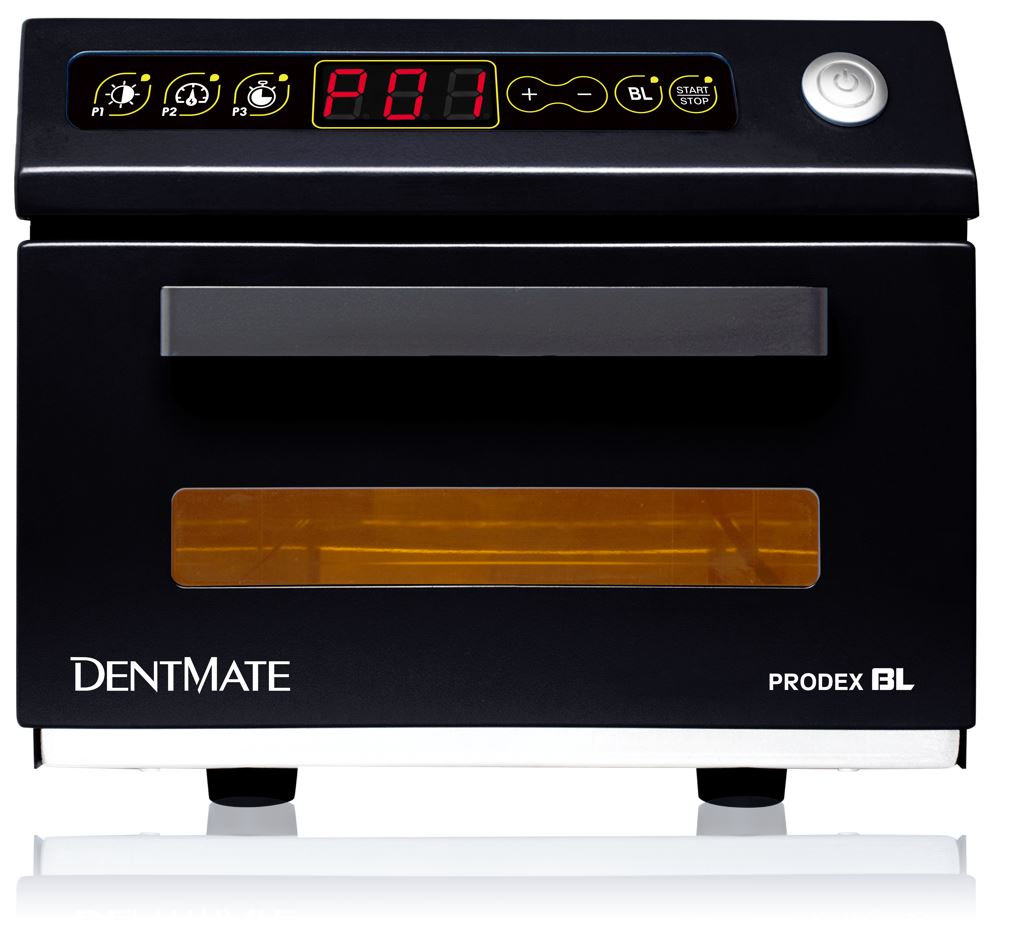 ---
Innovative design! One button, saving time.
The light source is no longer just from top or side, PRODEX offers Top and bottom light sources to save time.
No need to turn over the curing object during the process.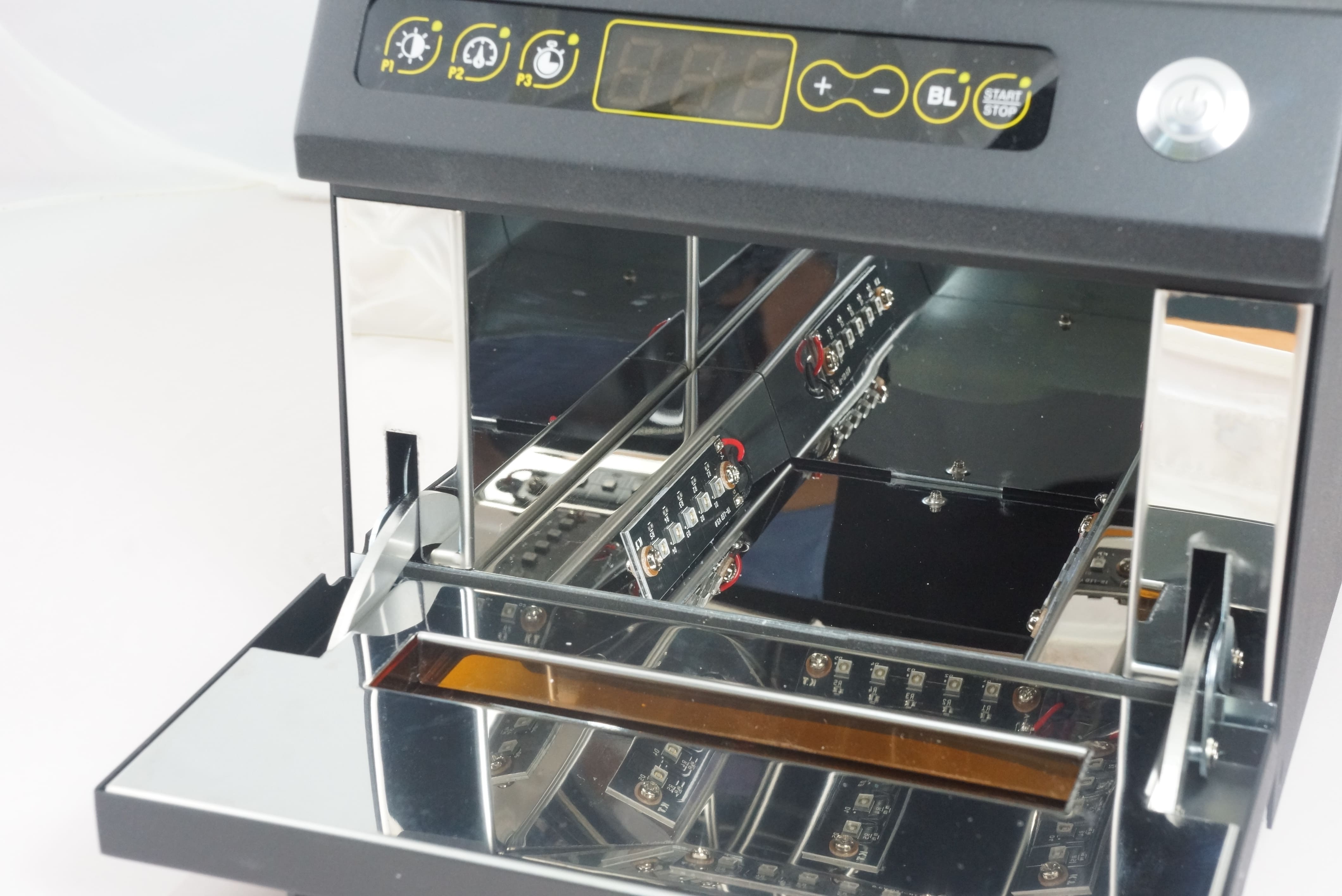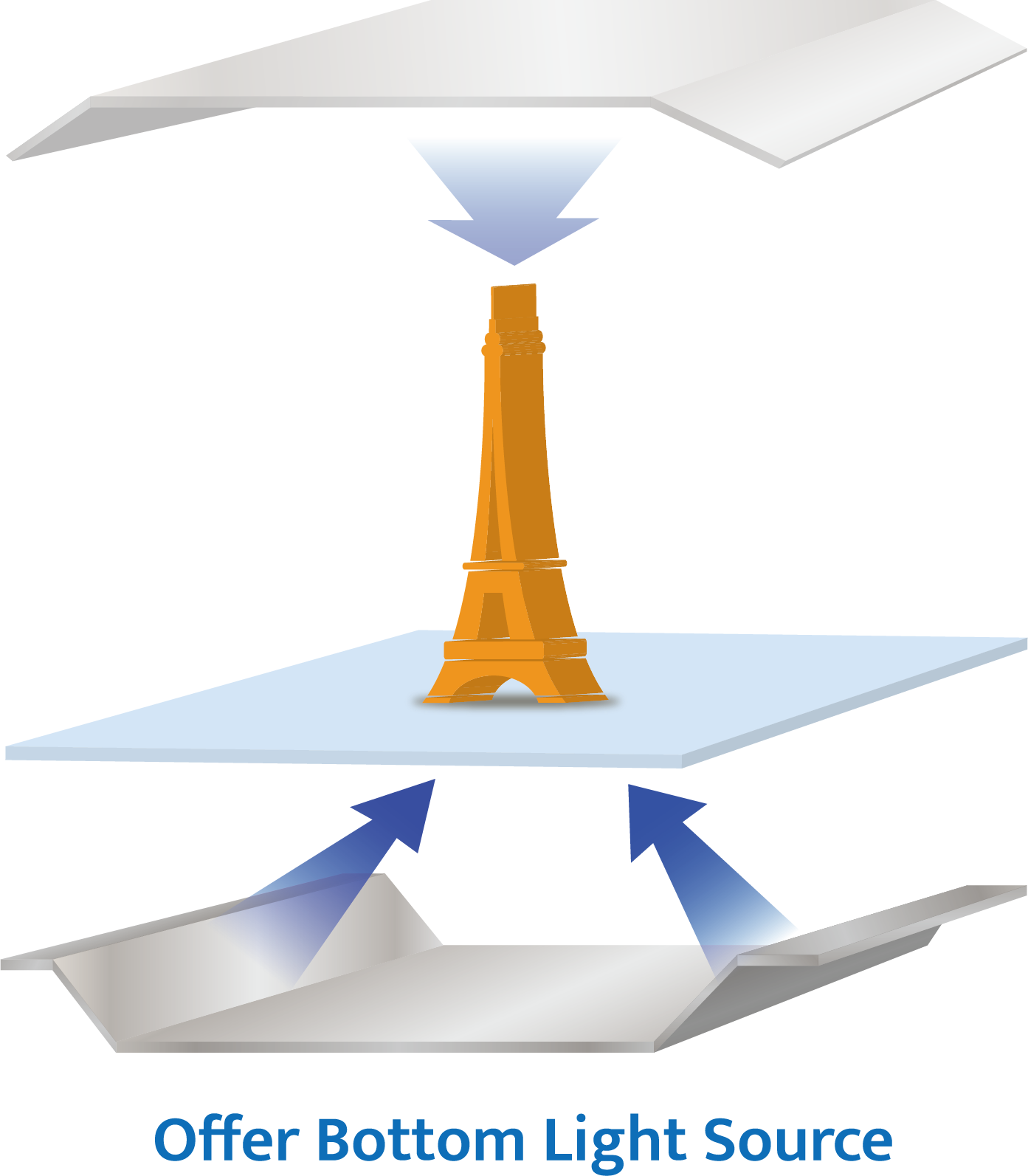 3W high power LED, uniform distribution of multiwavelength
Combination of multiwavelength: 365nm/385nm/405nm, suitable for various materials.
Time saving –Design with up to 35 high-power LEDs

Positive outcome - Uniform curing result by internal reflection (illuminated with uniform energy

Cost Saving - Multiwavelength (365nm/385nm/405nm) allows to cure various materials in the market
Only post-curing time can be adjusted?
NO! Except time adjustment, we offer other settings to meet different material demands.
Time adjustment – up to 995 seconds

Light intensity adjustment – Level 1 to Level 16

Duty Cycle – Level 1 to Level 10

3 Memory Setting - No need to re-set eveytime!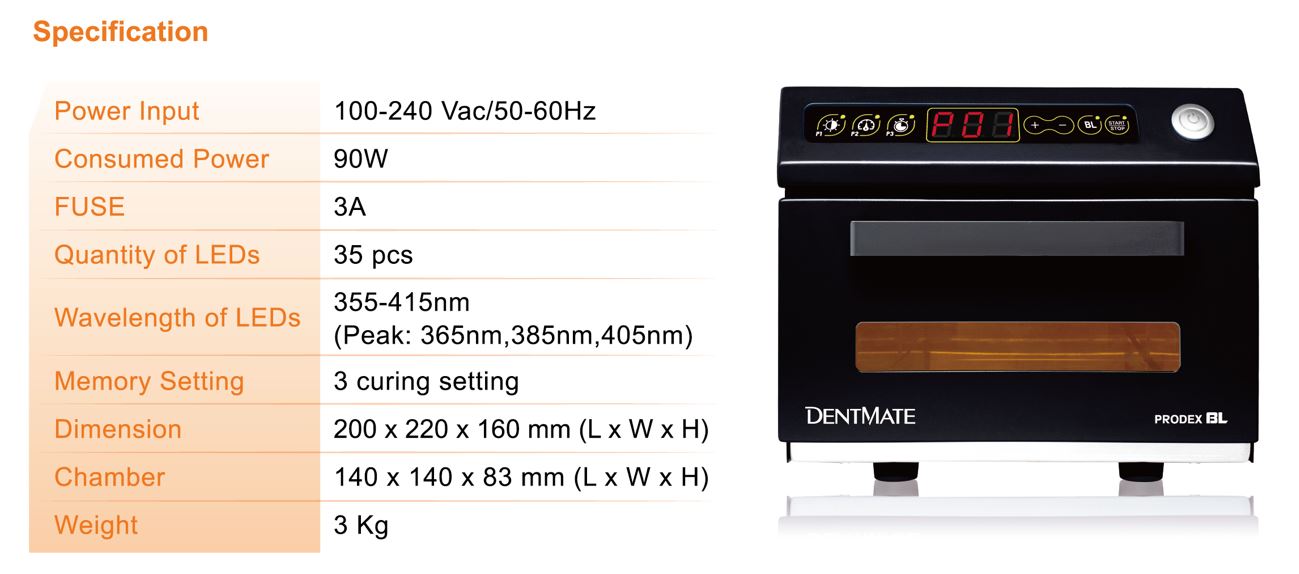 BACK
COPYRIGHT © 2019 DENTMATE. ALL RIGHTS RESERVED.
top