We are using cookies to give you the best experience on our site. Cookies are files stored in your browser and are used by most websites to help personalize your web experience. By using this site, you agree to our Terms of use, Privacy Policy and Use of Cookies for performance, functionality and advertising.
Confirmation
PRODEX™ UV9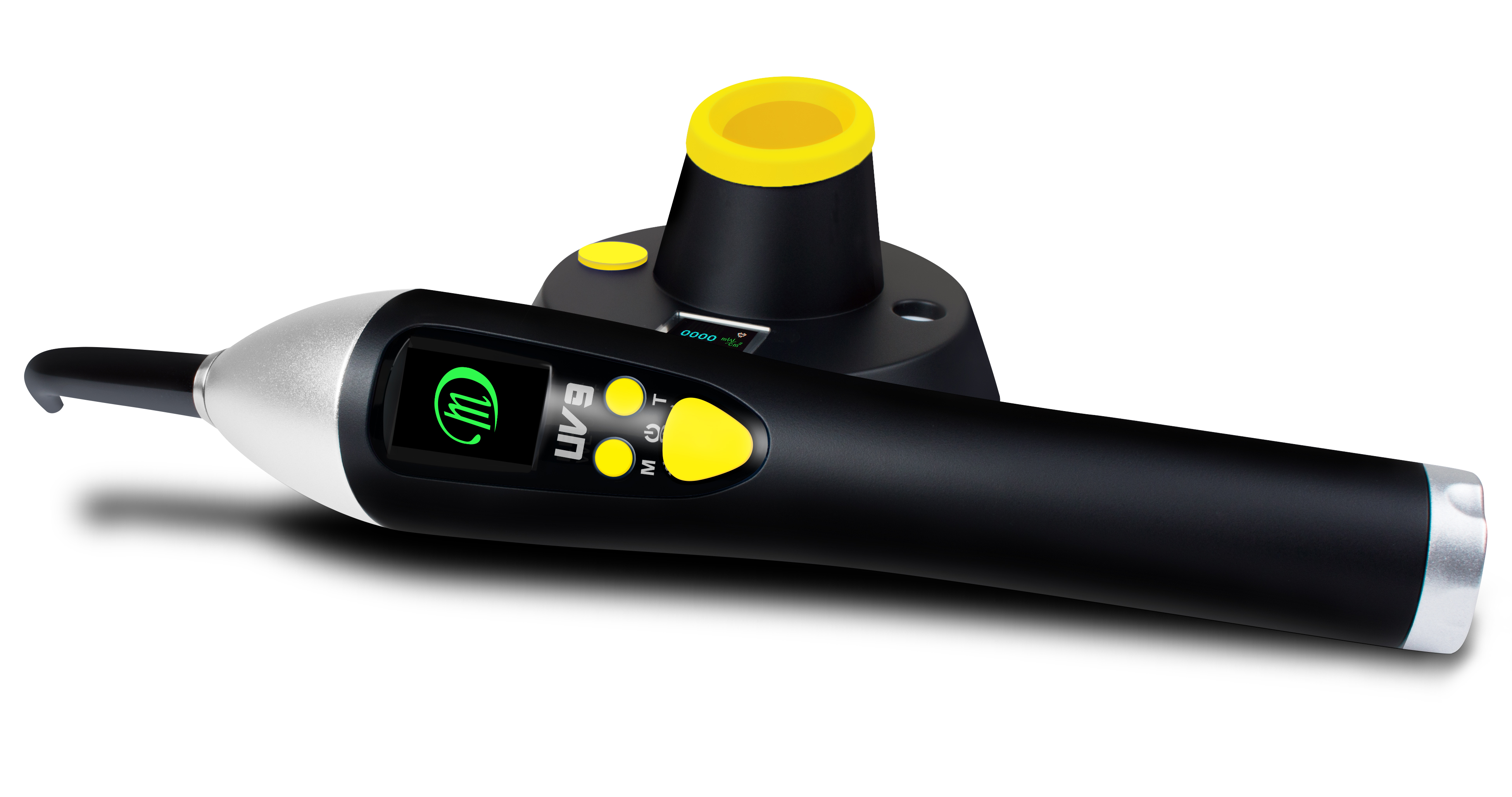 Wavelength flexibility allows co-optimisation of adhesives and curing system for best cure.
ADVANTAGE
■ Broad spectrum offer: UV:365&385nm, VIS: 405&420nm.
■ Adjustable high intensity up to 1,800mW/cm².
■ Handheld and easily portable.
■ Instant ON/OFF, no warm-up period.
■ Built-in intensity check indicator.
■ Cartridge battery.
BROADBAND LEDS USED
UV9 is intended solely for use in industrial environment such as workshop, assembly line and labortory.
Applications for:
Specification:
Wand
■ Light source: High power 10W LEDs ( average lifespan is 2,000 hours)
■ Wavelength: Peak: 365,385,405,420nm
■ Radiant intensity: Up to 1,800mW/cm²
■ Light guide rod: Ø11>11mm optical fiber, Sterilizable in autoclave (max. T. 135℃ for 20 minutes)
■ Dimension: Ø38mm (max.) x L190mm
■ Weight: 180g (with battery and light guide rod)
Power Supply
■ Type: Micro USB jack
■ Input: 100~240V, 50~60Hz
■ Output: DC 5V/2A
Cradle
■ Weight: 140g
■ Dimension: Ø115 x H68 mm
Battery
■ Type: Lithium-ion, 3.7V/ 2,500mAh
■ Charging time: About 2.5 hours
■ Use time: 113 minutes ( 680 times in 10 Sec. Entire mode/ High intensity)
BACK
COPYRIGHT © 2019 DENTMATE. ALL RIGHTS RESERVED.
top