We are using cookies to give you the best experience on our site. Cookies are files stored in your browser and are used by most websites to help personalize your web experience. By using this site, you agree to our Terms of use, Privacy Policy and Use of Cookies for performance, functionality and advertising.
Confirmation
WL-090+ New Upgrade - TURBO
May 01, 2019
WL-090+ Upgrade Announcement
2019/5/1
WL-090+ LED Curing light
In order to accurately cure different composites and bonding, Dentmate has upgraded the functions of WL-090+ with new TURBO mode. With the new LED module, users could cure 2 mm composite in 2 sec. with 2400 mW/cm2. Light intensity increases at least 30%.
Upgrade:

The maximum light intensity raises from 1,800 mW/cm2 to 2,400 mW/cm2
(LED Light Intensity increases at least 30%. )
<Suitable for bonding bracket, porcelain crown and ceramic veneers>
Shorten the curing period
(The high-intensity LED curing lights for shorter irradiation times is a clinically valid procedure that may decrease procedure time without increasing bond failures.)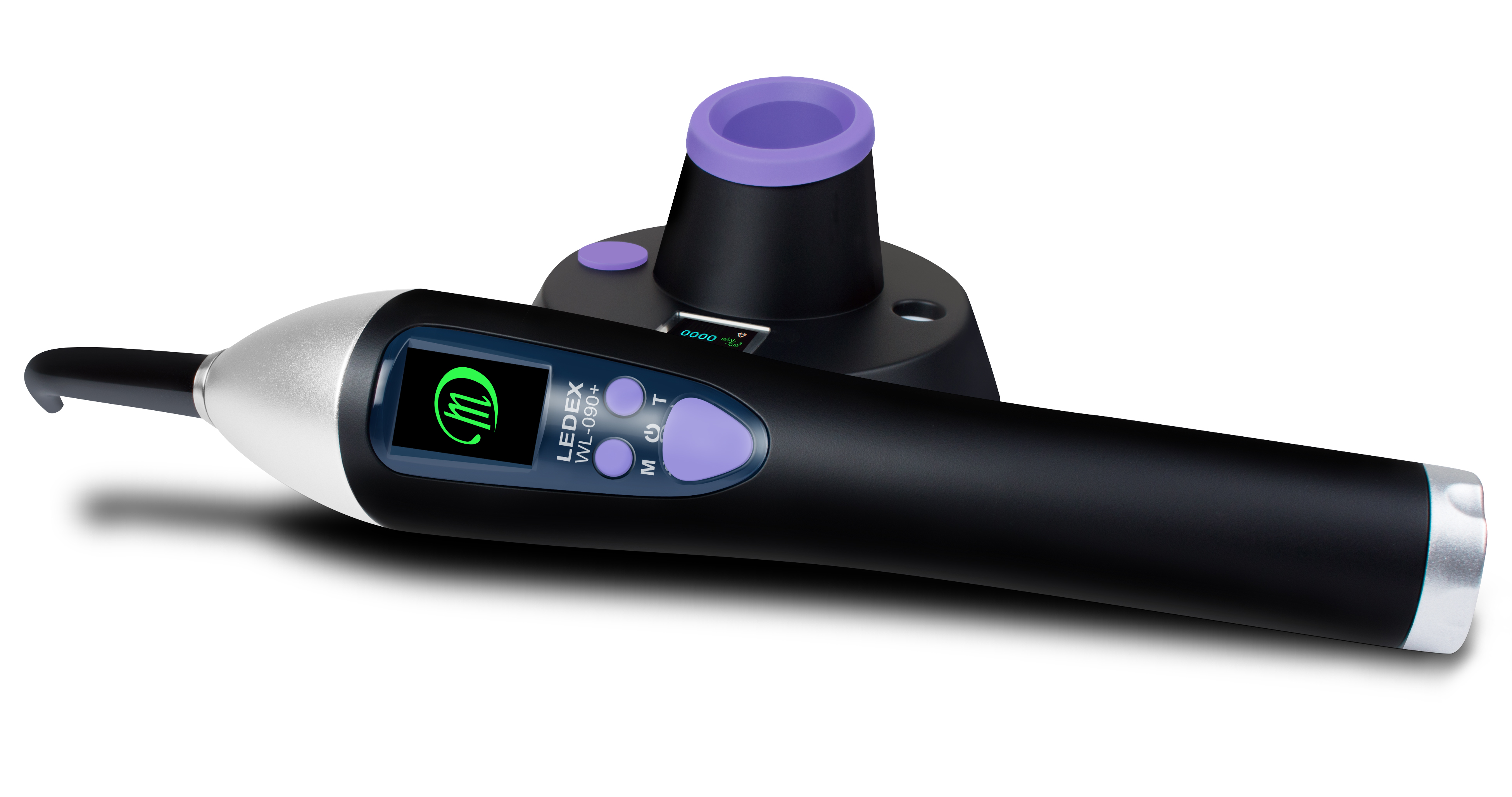 Dentmate's engineers are available to assist you with product and process design, testing, evaluation, and pre-production trials.
COPYRIGHT © 2019 DENTMATE. ALL RIGHTS RESERVED.
top